Moving soon and you find packing hard? Wait until you get to the kitchen. With lots of fragile and irregularly shaped objects on top of heavy appliances and odds and ends, it's easily the hardest place to pack. If you're thinking of rushing it, you better not. You'll only take the risk of breaking dishes and damaging appliances during the move. That's something you wouldn't want to see when you get to your new home.
But the good news is, there's a way to make packing the kitchen less complicated while ensuring the safety of your items. So don't stress it. Here are some tips to pack your kitchen correctly to assure you won't damage anything during your relocation.
Tip #1. Organize
If you want packing to proceed smoothly, the first thing you have to do is organize. You can start by taking out everything you don't want or need. This way, you reduce the size of your move, making it a lot quicker to pack and unpack. In addition, you can separate fragile items like stemware and glassware from utensils, pans and pots, and kitchen appliances.
Tip #2. Ready the Packing Materials
You're not going anywhere without the packing materials. So be sure you've got it all prepared before you start working. You'll need sturdy boxes, packing paper, packing tape, plastic wrap, and pens to label. Specialty dividers for a better organization are also a great idea. Just make sure that you have enough packing materials, so you don't have to go out and buy some again. Here's a common question: is it okay to use newspapers or printed papers? Yes, but packing paper is a lot better because it is thicker and leaves no ink marks on your items.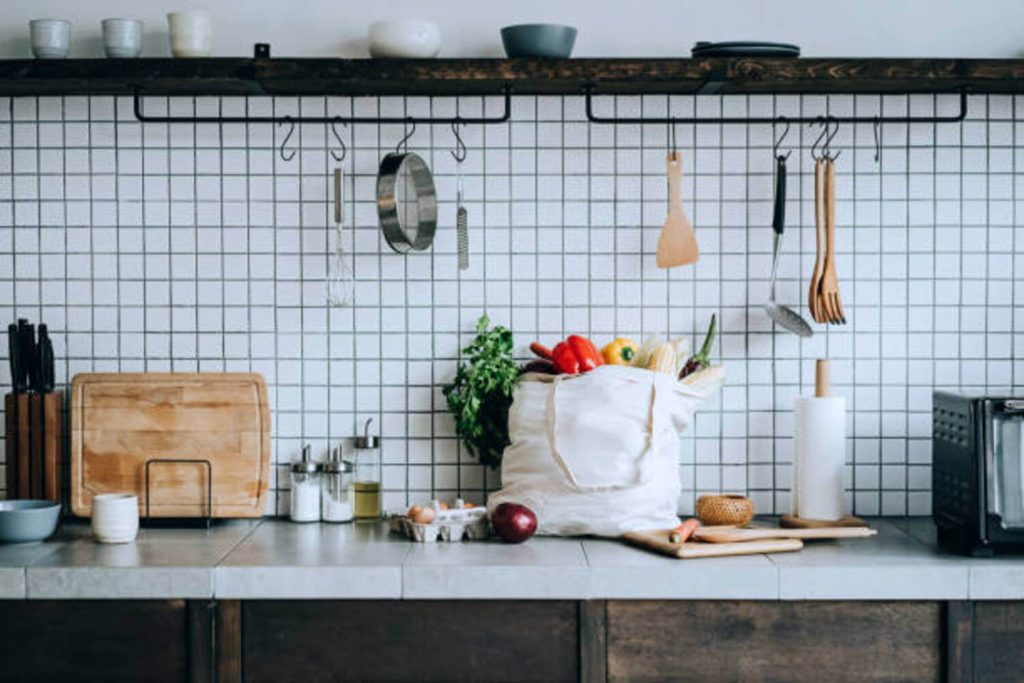 Tip #3. Pack in Advance but Leave a Few Essentials
Packing in advance is always a good move to cut the work short on relocation day. But when talking about the kitchen, you'll have to set aside some things you need until your relocation. This includes cutlery, utensils, a frying pan, a pot, cleaning products, and other essentials enough for your family. It would also be wise to pack them separately on moving day for easier unboxing once you arrive at your new home.
Tip #4. Bring Non-Perishable Foods
Never bring perishable goods like vegetables, fruits, meat, eggs, and milk when you move, especially if it'll take a few days. That's because they can go bad, ruining your health when consumed. During your relocation, it's best to bring along non-perishable goods and a minimum of the ones that can spoil. Make sure that you have easy access to your food and other basic necessities.
Tip #5. Packing Cookware and Small Appliances
Medium to large, sturdy boxes are the best suited for this task. Stack pans and pots with the biggest at the bottom to the smallest at the top. Place packing paper in between each item and stuff the openings with dish towels or packing paper to ensure their safety during transit. The lids should also be securely wrapped and put in a different container. While small appliances like toasters, microwaves, and blenders, must be individually packed.
Tip #6. Specialty Dividers for Stemware and Glasses
These items can easily break, so give them extra care. If you want your fragile possessions to remain in one piece, use specialty dividers that fit into regular boxes. Wrap them in packing paper, too, for maximum security. Never stack anything on them as they don't handle additional weight well.
Tip #7. Stack Plates and Bowls
Packing plates and bowls are generally the same as pans and pots. Ensure their integrity by either wrapping them or placing enough packing paper in between. Next, use plastic wrap to keep the stacks steady. If there's space left in the box, you can put odds and ends there to save space.
Tip #8. Safely Wrap Utensils, Cutlery, and Flatware
Utensils and flatware are the simplest items to pack in the kitchen. Just bundle them together in a tray with plastic wrap, place them flat inside your box, and you're good to go. If you have any utensils left, cover them with packing paper and lay them on top. It's that easy! But be careful with the knives and everything sharp in the kitchen. Wrap it with packing paper then a dish towel, securing it with one or two rubber bands. It's also important to remember never to pack knives facing up. They should be on their side.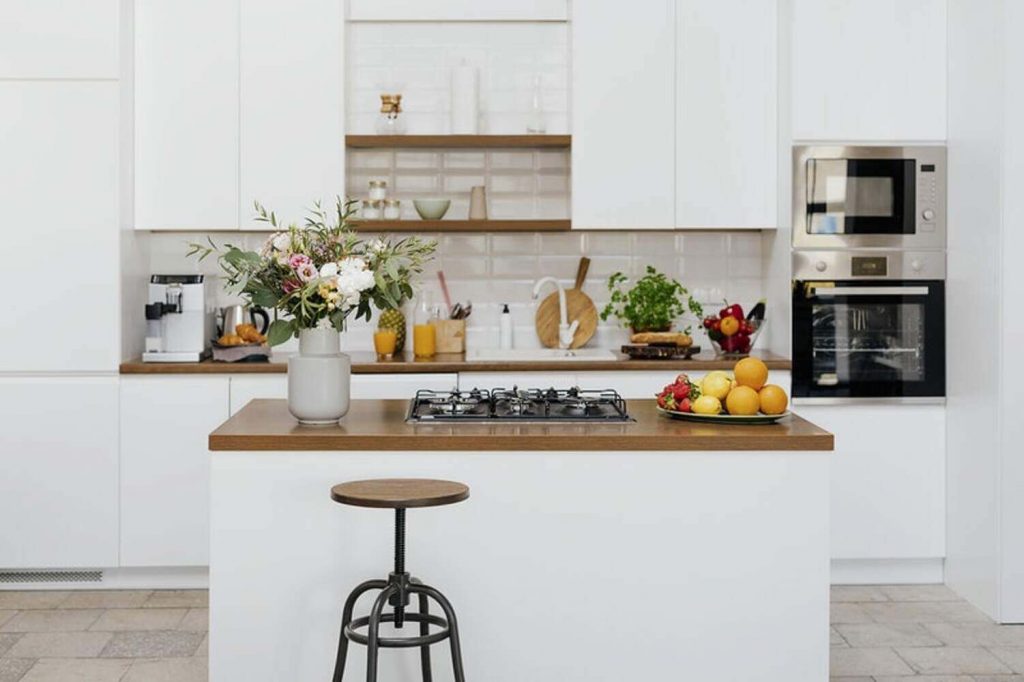 Bonus Tip: Hire Movers to Help You Out
It's easy to get lost in all the chaos that surrounds a move. Usually, you might just make minor mistakes but sometimes, these errors can be disastrous whether financially, physically, or mentally. The best way to avoid this is to ease the burden by hiring professional movers to take care of the physical work. You can either hire full-service movers or hire a labor-only service for some extra muscle.
Yes, it's not free but the price usually makes up or even exceeds the convenience that you get. Furthermore, if you have special belongings like a piano, pool table, bathtub, etc. you're definitely going to need experts who know how to safely handle these things.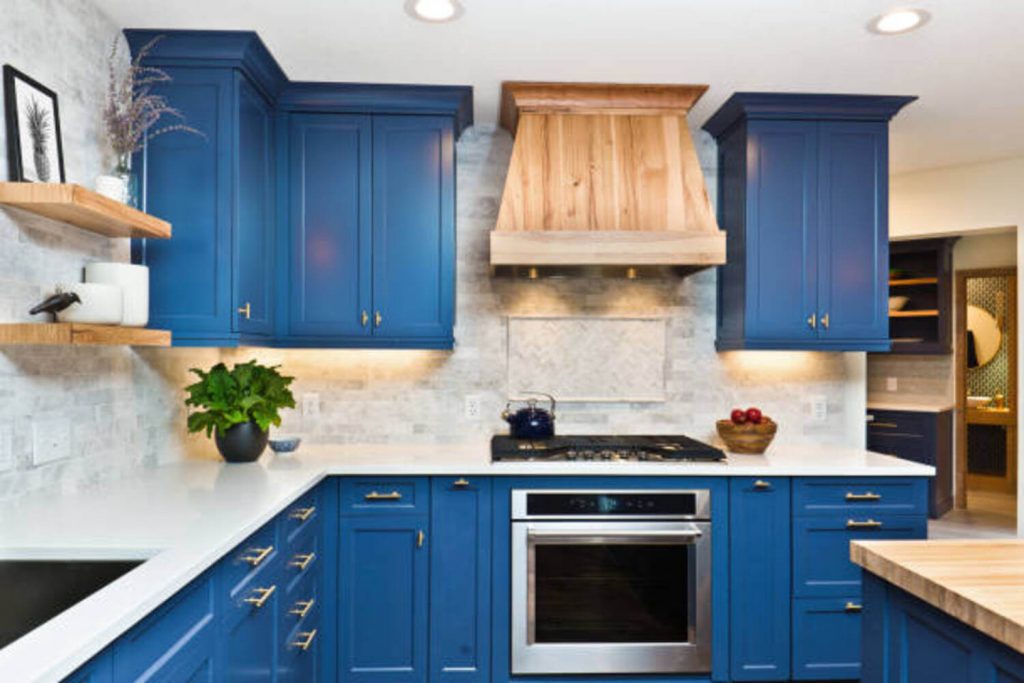 Final Thoughts
Packing your kitchen is not that difficult if you know what to do. However, it does need more attention and effort as there are plenty of fragile and sharp items in the kitchen. Take your time packing and ensuring their safety because the last thing you want to see after a tiring move is broken items in your boxes.